3 Best Finishes for Quartz and Natural Stone Countertops
By Andrea Julian, AAA Countertops – May 22, 2020
The finish on your natural or engineered stone countertop can dramatically change its appearance. Some slabs will come with a finish option, or you can have your fabricator create a custom finish on your slab if they have the tools and skill set to do so.
If you do a quick google search, you'll find that there are many types of finish options. Of these, our favorites for their function, durability and look are the polished, suede and leathered. Deciding which finish is best for your countertops depends mainly on whether your tops are located indoors and outdoors and the look you are going for.
Polished Finish
The polished finish is the most popular, and the one most people are familiar with. Characteristics of this finish include:
Glossy, mirror like finish
Feels smooth to the touch
Highlights the stones unique characteristics
Brings out vibrant colors and textures
A polished finish is accomplished using super fine abrasive powders and diamond discs. For natural stone materials such as granite and quartzite, a polished finish has the advantage of being the least porous, making it the most stain resistant. Since engineered quartz is nonporous, the type of finish it has does not affect its ability to resist stains.
One drawback of a polished finish is that it tends to highlight smudges and fingerprints. This is especially true for darker granites, such as Absolute Black and Coffee Brown.
Countertops with a polished finish can be easily cleaned with a mild cleaning solution and should be treated with a waterproof stone sealer once a year.
Suede Finish
If you want a look that is a little less glossy a suede finish might be for you. Some general characteristics of this finish include:
Slight texture with a matte finish
Soft, satiny feel
Low sheen
Highlights the veins and marbling on the stones surface
Suede is a popular finish for both granite and quartz. Some quartz companies offer suede as an option for their slabs, such as the colors in the Silestone quartz line by Cosentino. Granite countertops with a suede finish will require similar maintenance to polished ones and need to be sealed once a year.
Leathered Finish
Leathered finishes are great for more utilitarian countertop surfaces. You can put a leathered finish on both quartz and natural stone. Leathered finishes are characterized by:
A deeply textured, rustic finish
Matte look with a soft, polished feel
Brings out unique characteristics in the stone
Best for darker granites such as Coffee Brown and Absolute Black
A lot of our clients who are putting granite on their outdoor kitchens prefer a leathered finish because of is its ability to hide stains, smudges, and fingerprints. Special tools are required to create a leathered finish. Our shop is equipped with the tools needed to put a custom leathered finish on any slab of your choice.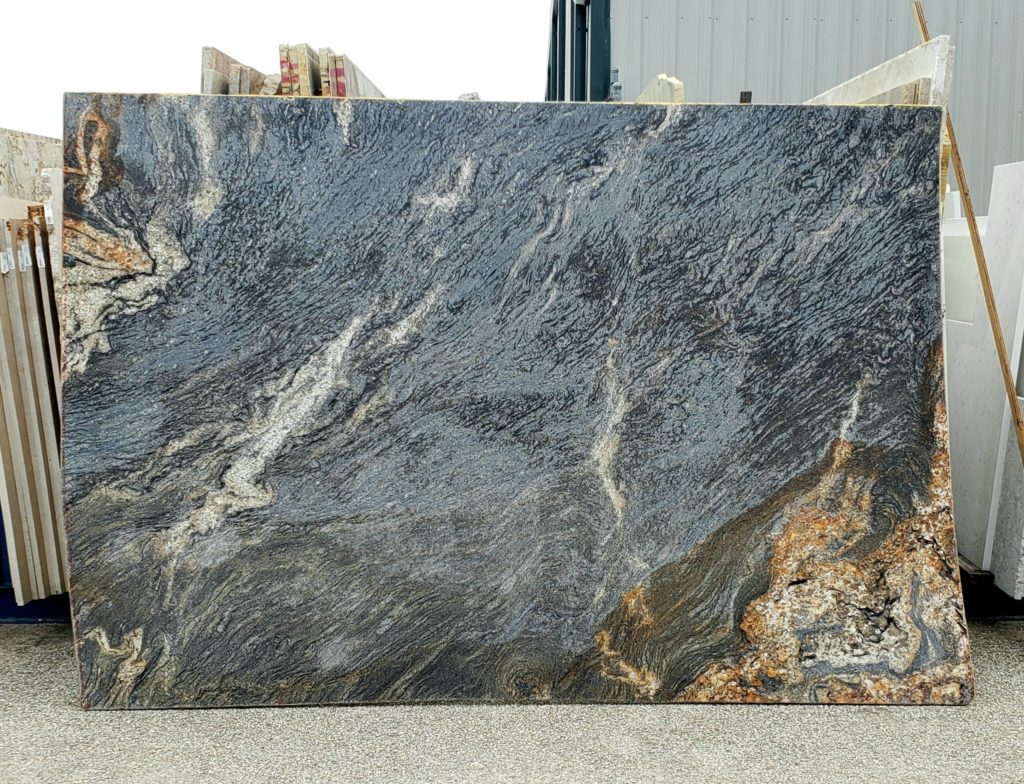 Whether they are polished or matte, smooth or textured your stone countertops will add beauty and functionality to your kitchen. Give us a call to discuss finish options for your new countertops!
---